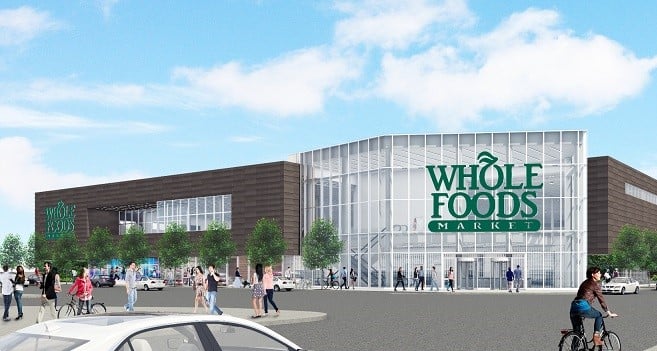 CHICAGO—The US economy has been steadily rising for years, but even as many sectors make great progress, brick-and-mortar retail seems like an exception. Consumer confidence hit a 17-year high in November and most experts believe it will remain at a high level in 2018. Overall retail sales increased in 2017, and indicators point to a successful holiday shopping season. But the rise of e-commerce has introduced a new sales channel that helps undercuts many traditional stores.
Nearly 9,000 major chain stores closed in 2017, more than double the number in 2016 and even more than the number of closures in any year during the Great Recession, according to new report from Cushman & Wakefield. The company cites data from PNC Bank, which show 36 major retail bankruptcies in 2017, nearly matching the record 37 bankruptcies in 2009. The 2017 figure is an increase from the 26 bankruptcies in 2016 and the 22 in 2015.
"It is easy to point to increased pressure from online retail sales for the negative retail news," says C&W. "Preliminary third quarter 2017 data from the US Department of Commerce show that eCommerce currently accounts for 9.1% of total retail sales compared to 8.2% in the third quarter 2016. Over that 12-month period, eCommerce sales increased 15.5% compared to the 4.3% growth of total retail sales."
However, C&W adds that other factors have also pushed US stores into the red and out of business. And both retailers and property owners need to understand the forces at work if they hope to thrive in this ever-changing landscape.
American consumers, for example, now gravitate toward more convenient, value-oriented retail. Furthermore, they now tend to shun outlets that don't provide customers with experiences as well as material goods. "These factors, combined with an overbuilt retail marketplace amplify the threat of lower class malls and shopping centers closing as vacancies become harder to fill," says C&W. "This helps explain the dramatic clickbait headlines regarding retail."
There are bright spots. Most of the closures and bankruptcies involve stores selling general merchandise, apparel and accessories, furniture and other categories, mostly within malls, the firm says. However, other retail sectors, including off-price apparel, discounters, warehouse club stores and dollar stores, currently enjoy record growth rates. Grocery stores and many restaurants have kept growing as well. "Food halls remain white hot, and experiential retail will continue to be a draw for consumers to visit shopping centers."
"Statistics on non-mall shopping centers certainly do not reflect a dying industry," C&W points out. The national vacancy rate for non-mall space sank to 6.7% by the end of 2017, down from 7.3% at year-end 2016. Net absorption for non-mall centers totaled 34.1 million square feet in 2017, compared to 38.3 million square feet in 2016.
Developers have slowed the pace of new construction. About 21.8 million square feet was delivered in 2017, down from 25 million square feet in 2016, C&W says. But expanding tenants typically occupy most of the newly-completed space. New projects consistently average occupancy levels of 80% upon delivery.
Neighborhood and community centers, which comprise roughly one-third of the total US retail market, have excellent prospects, C&W believes. Typically, grocery and drug stores, discount department stores, food and beverage and other service-oriented retailers, occupy most of these spaces, and most of sectors have continued to grow.
Perhaps more important, these core tenancies make neighborhood and community centers quite e-commerce resistant, and "class A and B centers should not face serious issues in refilling potential vacancies."