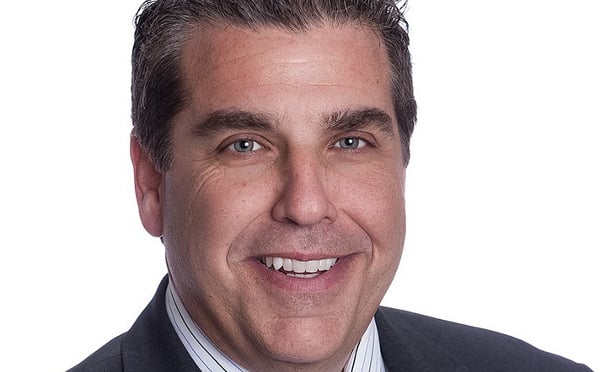 SAN DIEGO—As Downtown San Diego's options become more and more limited for commercial tenants, we may start to see Mission Valley get a lot of that overflow and become the new emerging submarket, Voit Real Estate Services' Jeff Saywitz tells GlobeSt.com. Saywitz recently joined the firm as SVP and partner in its San Diego office.
An industry veteran specializing exclusively in tenant representation for office, industrial, flex and R&D users, Saywitz brings more than 25 years of brokerage experience to his new role. Prior to joining Voit, he oversaw all brokerage activities for the Saywitz Co.'s San Diego office, with a focus on transactional work for clients throughout Southern California and nationwide. He has dissolved his longstanding partnership in the Saywitz Co. and closed up its San Diego office in an effort to expand his client base and utilize Voit's resources.
GlobeSt.com sat down with Saywitz for a chat about his new role with Voit, the tenant-rep side of the market and which submarkets are showing potential for small users.
GlobeSt.com: What are you hoping to accomplish in your new role with Voit?
Saywitz: I'm really excited to be at Voit and looking forward to a long and bright future with the firm. While they have an extensive and impressive history in the San Diego marketplace, their current platform is predominantly listing work and investment sales. In my role at the company, I'm hoping to build on the Voit brand and help expand their market share with regard to tenant-rep services.
GlobeSt.com: What are the challenges and opportunities you see on the tenant-rep side of the San Diego market?
Saywitz: The biggest challenge for tenants will likely be coping with the tightening of the market. With rents on the rise and vacancies decreasing, many tenants will experience sticker shock and need to budget accordingly. Along with that comes the added difficulty of rising improvement costs and fewer tenant concessions. Where in the past, turn-key deals and free rent were commonplace, we're now seeing capped T.I. allowances and reduction or removal of all other concessions. Landlords are also pushing face rents to try and recoup losses from the previous downturn, as well as push annual escalations, which, in turn, push up effective rents significantly. Understanding the market conditions and having proper representation will absolutely be key for San Diego tenants in the coming year.
GlobeSt.com: North County—particularly Carlsbad—has emerged as a great submarket for flex, industrial, creative-office and other small users. What other parts of San Diego are showing this potential?
Saywitz: Downtown is becoming a very exciting area. You're seeing a push there to do more creative-office space, as the ease of urban living and influx of a young talent pool are attracting more companies to the area who see the need for more creative space. What was once known as primarily a legal and financial district is now becoming a more vibrant option for Millennials and tech-related companies. Also, as Downtown options become more and more limited, I think you'll start to see Mission Valley get a lot of that overflow and become a new emerging submarket.
GlobeSt.com: What else should our readers know about your move to Voit?
Saywitz: I came to Voit for a variety of reasons. For starters Voit is an entrepreneurial company on the move. The company recently became broker-owned and as a partner, it allows me the opportunity to help steer the firm into the future, which is exciting. After running my own firm for so many years, it feels great to be a part of the Voit family. They have a vast array of resources, comparable to any national brokerage house, but at Voit, brokers have the freedom to grow and think outside the box. I feel as though the possibilities at Voit are endless, and I look forward to a long and fruitful future here.