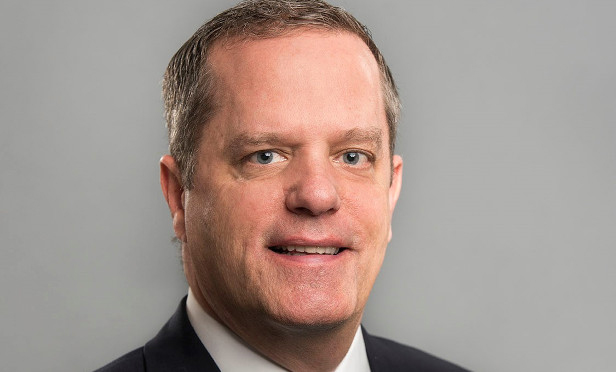 LOS ANGELES—Amazon is well ahead of all other retailers – online and offline – in developing its own dedicated delivery infrastructure, and as the rest of the retailer community seeks competitive solutions, third-party logistics companies will continue to grow as occupiers of local, last-mile delivery sites, Ben Conwell tells GlobeSt.com. Conwell is senior managing director and Americas practice leader of Cushman & Wakefield's e-commerce and electronic fulfillment specialty practice group. Amazon continues to build out its end-to-end delivery infrastructure, which is disrupting industrial real estate activity within cities and neighborhoods as existing facilities are repurposed or redeveloped to support one- to two-hour deliveries to customers in the market.
We spoke with Conwell about the implications for the industrial sector, which he'll discuss June 9 at NAIOP's I.CON: Trends and Forecasts conference here.
GlobeSt.com: What does Amazon's push to create more local delivery sites mean for the industrial sector?
Conwell: Amazon created e-commerce as we know it today, and by virtue of its significant head start against the rest of retail and its tens of billions of dollars of infrastructure investment, it will remain the dominant player. The rest of the industry continues to invest heavily – sometimes wisely, sometimes not – in developing competing offerings as it attempts to play catch-up. Some of what Amazon has done can be, and has been, emulated. But the unique scale and market position Amazon has built cannot be replicated.
During the panel session at I.CON, we'll talk about Amazon as representative of where the market is moving what that means for industrial real estate. While not the only player in this space, the market leader does largely define where we're headed. In its quest for control of its entire delivery experience, Amazon continues to invest in all of what I call the four food groups of logistics real estate: large million-plus square-foot highly automated and high labor count fulfillment centers on the periphery of cities; smaller fulfillment centers of between 300,000 and 600,000 square feet closer in metropolitan areas; cross-dock hubs where pallets of orders are redirected along transportation networks; and last-mile facilities embedded deeply within dense urban areas from which the touch before final customer delivery.
The days of the one-million-square-footers aren't over—there will continue to be a significant demand for them by a variety of retailers and shippers. The smaller fulfillment centers have lower employment levels, but still leverage automation that speeds throughput. These were developed in the never-ending quest to bring more breadth of inventory closer to the customer so it's available for fastest delivery, since two-day ground delivery doesn't cut it anymore. The arms race in fulfillment and delivery is to satisfy customer demands for speed and selection.
The single hottest building type Cushman & Wakefield sees in terms of numbers of transactions is last mile, and we expect this demand to continue to be strong. The explosion of Amazon Prime and specifically the Prime Now offering requires placement of the right selection closer to the customer to accommodate immediate delivery.
GlobeSt.com: How will this trend translate to other retailers, and how will the industrial market react, especially in tight markets?
Conwell: Some such industrial facilities have enough utility as-is, and most importantly, are in the right location and are available. There is a significant amount of product that had been considered obsolete or thought to have too little utility for modern distribution use. Much of that product is now being seen through a different lens: There is a tremendous amount of capital in the market today that is pursuing close-in, very well-located buildings in the face of this emerging demand by certain occupier groups. There will be redevelopment of these assets because we are in the early innings of shippers and retailers learning how to best leverage these kinds of assets, but it's really all about the location of the asset.
GlobeSt.com: What are the best new options for last-mile delivery as you see it?
Conwell: Today, Amazon is far ahead of anybody else in the demand for these types of properties. But we are seeing the early stage of what we predict will be significant demand from third-party-logistics providers running fulfilment for other retailers. We will continue to see more and more retailers nationally that embrace having 3PLs take care of their online fulfillment, sometimes along with store replenishment. The number of retailers who can, or should, self-perform the full range of online fulfillment and delivery is limited. We predict the rest of the industry will be engaging 3PLs at an increased pace and those service providers will need last mile facilities to complement their upstream delivery networks.
In addition to redeploying existing buildings and redevelopment of one-story product, we are finally seeing multi-story product coming to market with Prologis' three-story building in Seattle. It's inevitable that we will see more of this solution in the U.S. in the hyper-expensive land markets. I am bullish on prospects for that three-story product, which we can expect to see in markets like San Francisco and very close-in L.A., and in some submarkets where the relationship between proximity to significant population density and land cost will make it pencil.
Lastly, there's the question of dead or dying malls or strip centers. There is increasing sophisticated capital assessing opportunities to redevelop select sites into last-mile delivery assets. This may appear on the surface to be a slam dunk, a logical redeployment of underutilized assets. It is, however, much more difficult than that. Converting that former JC Penney anchor in a shopping center into close-in, last mile logistics space is has appeal to many, but land use, residential NIMBY and neighboring retail tenants are among the many challenges to such a repositioning. We will be addressing these opportunities and challenges at I.CON as well.