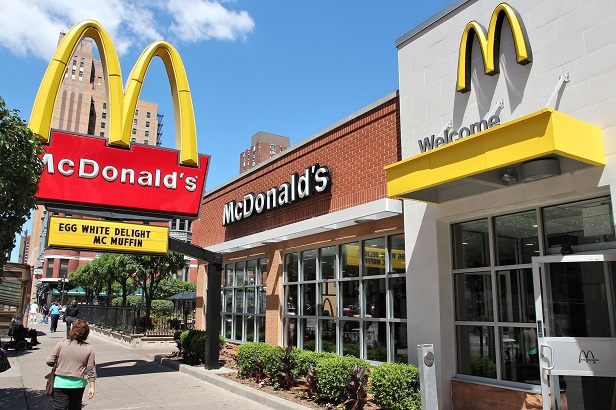 While other fast food chains are working with their franchisees on rent relief, McDonald's appears to be at odds with the two groups that represent its US franchisees. One is the National Owners Association, which represents 75% of the company's franchisees. The group's members own and operate 95% of the fast-food chain's nearly 14,000 US restaurants. An independent advocacy group, NOA was formed in 2018 to advocate against company's discounts and renovation plans, according to CNBC.
The other is the National Franchisee Leadership Alliance, which officially negotiates with McDonald's on behalf of franchisees. It had asked for a two-week extension on service fees and rent due April 10—a request that was denied, according to letters sent to the group that were seen by Reuters.
Other correspondence between the McDonald's and NOA reveal further details about the rapidly-growing tense relationship.
"Because so many owners are alarmed over their financial viability and have been waiting for clarity on a positive, tangible company decision, many believe the trust in the relationship has plummeted," NOA wrote to McDonald's CEO Chris Kempczinski and McDonald's USA head Joe Erlinger, on April 7., according to Reuters.
"Too much time has passed since the crisis has started, too many opportunities to make a statement of support are diminished and frankly as company leaders make hollow or superficial claims dozens of other companies are acting much more compassionately than the industry leader," the NOA wrote.
Erlinger responded with his own charges. Franchisees' faith in management "seems predicated on unlimited financial support. If that's how the NOA seeks to define its relationship with McDonald's, then in reality, we don't have a relationship, and I am extremely disappointed and disheartened by this."
McDonald's has offered some relief to its franchisees, CNBC says, reporting that McDonald's is deferring rent for three months for franchisees base rent payments with only about one-third of its US franchisees being asked to pay March rent. Operators who have seen the sharpest sales drops are also receiving deferrals on service fees.
Franchisees pay a flat base rent on the first day of each month and another rent and service fee payment on the 10th, which is based on the previous month's sales.
McDonald's US sales dropped 13.4% in March, according to the company.
One concession McDonald's says it would like its franchisees to make is better protection for workers. The fast food company has come under fire for workers' vulnerability to COVID-19.
Erlinger suggested franchisees could offer a 10% "hero pay" bonus for workers over 60 days and scan employees' temperatures when they start their shifts, according to Reuters. The news site's franchisee source said these proposals "amounted to "grandstanding" considering how few stores the company operates itself."
Erlinger also wrote that McDonald's has given operators about $900 million of additional liquidity.
"It's important to emphasize that our financial support is intended to help owner/operators survive this crisis. McDonald's is not able to guarantee owner/operator cash flows or equity values," Erlinger wrote.