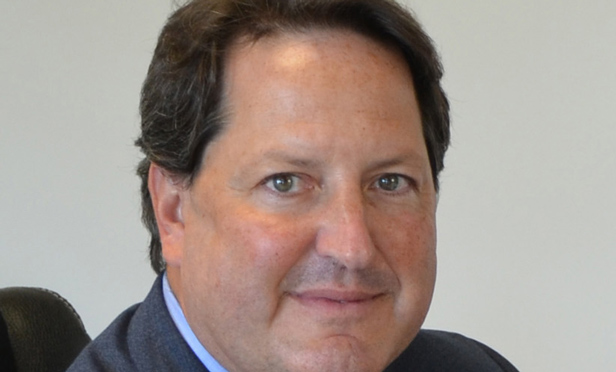 OAK BROOK, IL–All you have to do is read the papers to know that alternative capital sources have a growing footprint in the lending community, as marked by the recent spate of articles on the subject. Art Rendak sees it as a sign of the times. He's president of Inland Mortgage Capital and one of the speakers at this year's edition of CCIM Thrive next week in Atlanta. The topic? Appropriately, "Funding for Modern Markets."
We caught up with him recently to chat about the changes to the lending landscape that he's seeing.
GlobeSt.com: From your perspective, why has the lending picture changed so much, Art?
Art Rendak: It's tougher for borrowers to find capital from traditional sources, especially with the increase in banking regulation and consolidation. As a result, alternative lending is becoming more of a factor in the CRE lending business. It's definitely the banks where we've seen the biggest constriction.
GlobeSt.com: Do you include CMBS and life companies in that mix?
Rendak: CMBS has been significantly constricted this year with their own Dodd-Frank, risk retention issues, so we'll have to wait and see how that plays out. And life companies only have so much money to lend. Most of the alternative lenders don't compete with them.
GlobeSt.com: You said the biggest constriction has been in banks. This of course isn't to say that banks are in bad shape.
Rendak: Banks seem to be in pretty good shape. If the goal of the post-recessionary regulations was to make banks safer, I think they've done a good job. But the regulators seem to be especially worried about banks over-weight in real estate, the theory being that overweighting your balance sheet isn't seen as sound by regulators. Our portfolio is 100% weighted in CRE first mortgages, but we have to make good loans like they do. I think regulators are using too broad a brush in their limits, especially limiting the amount of CRE the smaller banks can lend when maybe that is what they are best suited to do. That said, I think we all understand that the regulators believe it makes sense for banks to diversify in case of a cyclical economic issue.
GlobeSt.com: And for someone who is 100% weighted in CRE?
Rendak: We have to be super prudent in our underwriting to make sure we have underwritten the impact of a worse-case scenario and have enough capital to deal with problem loans if they should arise.
GlobeSt.com: Are alternative lenders better? Faster? Cheaper?
Rendak: Better is in the eyes of the beholder, of course. We have a structure that might be different than a bank, and we compete against banks all the time. We're lending at $3 million to $12 million so we're a small-balance CRE bridge, and oftentimes the decision for the borrower is between us and a bank. The market is much smaller for alternative lenders in my space–thankfully–so it's the way we structure a deal to allow for more leverage upfront and the non-recourse aspect that can tip the deal our way. Cheaper? Probably not. But definitely faster. Our decision-makers are all right here in our Oak Brook campus and we can maneuver very quickly if we like a deal. We can almost always close faster than a bank.
GlobeSt.com: And how fast is fast?
Rendak: We can get a deal done in 30 days, and it could be quicker depending on the timing of third-party reports, such as appraisals and environmental reports. We recently closed a deal in 21 days from the receipt of the application.
GlobeSt.com: Of course you deal in all four food groups.
Rendak: Yes, but we probably see a larger proportion of retail and multifamily, because of our affiliation with member companies that are part of The Inland Real Estate Group of Companies, Inc. But we also like industrial a lot and certainly some office. We also like self-storage, but self-storage is a smaller percentage of the market so we do not see that many deals.
GlobeSt.com: How do you see those various sectors performing next year?
Rendak: I see industrial being very strong, with e-commerce being a major force there, and distribution facilities, in particular, will be in need. There'll be much development there and even adaptive re-use. Brick-and-mortar retail may have challenges because of e-commerce, but the lack of new development should keep that real estate performing well. To the credit of the banks, they're not throwing construction money at retail development. There seems to be good balance of discipline between developers and banks.
Office will need some growth in the economy before we see more development. Absorption seems to be improving, albeit somewhat slowly. But again, a lack of development there should keep the industry fundamentals sound. Self-storage will be a solid market. I see empty nesters moving into multifamily and downsizing, and demographics suggest that there'll be a lot of that going on.
Of course, the election is going to be a big factor in terms of what happens to regulation. But we're not worried about it. Like everything, whether it's e-commerce or whatever, our business evolves and we have to roll with the proverbial tides. You can't control the macro issues. You can only adjust accordingly.