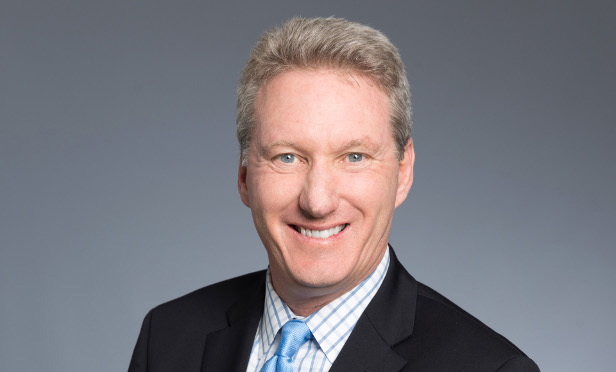 SAN DIEGO—Experience is one of the most important factors when selecting a property manager, particularly experience that is asset-type and market specific, Cushman & Wakefield SVP and IREM president-elect Mike Lanning tells GlobeSt.com. We spoke exclusively with Lanning about some of the less-obvious reasons to choose one particular property-management firm over another, the role of leadership in property management and how property management fits into an owner's overall strategy.
GlobeSt.com: What are the lesser-known reasons for using a property-management firm?
Lanning: I think experience is one of the most important factors when selecting a property-management firm, and it also depends on the property type an owner owns—multifamily, office, industrial or retail. It's also important to match up the objectives of an ownership group with a property-management firm, and it's difficult to hire a firm that focuses on multifamily when you own retail properties or even a company that focuses on office management if you have an industrial portfolio. It's important to match experience with the property type.
Also, when the property is entrusted to someone else to manage, the owners/investors need absolute assurance that their investment is protected. Coming from the IREM perspective, it's important to have an educated asset or property manager to provide local expertise and real market insight. This can make a significant impact on a property's bottom line. As a professional property-management firm, we work on behalf of the client, so Cushman & Wakefield is a third-party property-management firm, and we are creating a level of confidence earned through experience. We feel we're transparent with our clients, adhere to code of professional ethics and have integrity beyond reproach. Management companies across the country bear the AMO accreditation through IREM so that the owner knows the company will stay on top of their properties, provide local expertise and bring true market insight to the assets they manage.
GlobeSt.com: How does leadership come into play in property management?
Lanning: Property managers lead the team that includes brokerage, marketing and overseeing a group of vendors that service the property, so it's important to develop leadership skills because you have to be a leader of a team. We think that's important. We think that basic real estate skills will always form the prerequisite for successful real estate management. You must be prepared to analyze marketing statements and leasing plans, manage engineering functions and all the rest of the responsibilities that go under that job, but leadership and relationship management skills become more important as your career progresses. The higher up you are in an organization, the more you have to manage people and relationships rather than the properties themselves. Instead, you're managing the people who manage the properties, so leadership competencies really distinguish top real estate professionals from real estate technicians handling day-to-day responsibilities.
GlobeSt.com: How does property management fit into an owner's overall strategy for an asset or portfolio?
Lanning: Every owner going into owning an asset has financial goals or objectives when acquiring a property. The property manager helps them create and implement strategies to achieve those goals. Oftentimes, we see property managers who are responsible for their clients' needs and meeting ownership objectives, or those who work with an asset manager representing an ownership group, and they must generate the greatest potential income and operate efficiently in terms of operation expenses. Operational strategies will change upon the goals of the investor. Maintenance decisions will change based on goals, so property managers play a critical role in achieving the desired outcome of the owners' goals.
GlobeSt.com: What else should our readers know about best practices and leadership?
Lanning: The concept behind best practices is that certain proven solutions and guidelines for operating properties enhance effectiveness in operating them and ultimately give those properties a competitive advantage. But just because something is a best practice doesn't mean it's executed well. You must get buy-in from owners and property staff to execute those best practices, and you must lead your staff in effective implementation of that practice. The best practice that is poorly executed won't deliver intended results. Unless it is a very small property, the property manager must rely on his or her staff for operational excellence, so without strong leadership skills, most likely the property won't meet owners' objectives. Best practices continue to evolve, and what was established practice seven years ago may not be today. We make sure we're staying up on today's best practices and what's going to happen with an asset three to five years from now. We're continually evaluating our best practices to see if they are current; they must be enhanced periodically. And as an AMO Firm, we have to meet certain top-line industry standards regarding operations and servicing our clients.