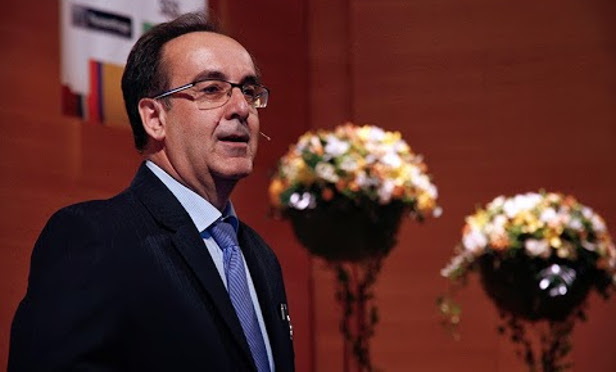 CHICAGO—From the Internet of Things to artificial intelligence, property managers need to be tapped into the latest technologies in order to extract more value for owners and perform more efficiently, Pepe Guitierrez tells GlobeSt.com. Gutierrez is the founder of Megafincas Alicante S.L. in Spain, a property-management professor at the Alicante and Burgos University and the first IREM faculty instructor outside the US. He will be leading the presentation "Disruptive Technologies in Property Management—Think Big, But Act Small" during IREM's Global Summit here Oct. 10-13. We spoke with him about the session, the latest technologies and how property managers should approach them in order to be successful.
GlobeSt.com: What are the most valuable points that will come out of the session on disruptive technologies in property management?
Gutierrez: Regarding IoT, sensors are property managers' eyes, ears, nose and fingers. They need to identify and map their IoT requirements. Also, data as a service is key. Data is the business model.
In business intelligence, they will learn that measurement, understanding, control and improvement, in that order, are most important. Artificial intelligence is the new type of computing interface and is always on for our customers. Property managers should also consider the Chatbot. The common denominator is a need for robust communications and data standards that work together and provide real-world benefits. More often than not, a big idea is just a simple solution to a small problem.
GlobeSt.com: How do you define "Think big, but act small" for property managers?
Gutierrez: The better you become at creative ways to fail repeatedly in small ways, the more likely you are to achieve big success. In other words, think big, but act small. Platforms is a system than can be programmed and therefore customized by outside developers and users—that's thinking big. But platforms enable property managers to function day to day, which is acting small. It is the age of platforms. Securitizing the IoT is perhaps the biggest threat to the promise of connected devices, but the greatest disruptive ideas come from "eureka" moments.
GlobeSt.com: How can property managers stay abreast of all the new technology with so much happening now?
Gutierrez: With a laptop and Internet connectivity, you have the ability to reach everyone in our industry anytime and from anywhere. Alone and together, IoT devices provide new features and entirely new capabilities for property-management business and consumers. Data is becoming a valuable economic asset, and experts predict that information assets and data will appear on the balance sheets of corporations any day now.
The best way to predict the future is to invent it. The secret to survival in today´s ever-changing business world is recognizing whether you and your company are the disruptors or the dinosaurs. If you are competing against a disruptor, take a long, hard look in the mirror. You might have just become the dinosaur. What is worse: extinguishing or transforming?
GlobeSt.com: What else should our readers know about this session?
Gutierrez: Disrupt yourself. Become a disruptor (it's simply a state of mind). Disruption isn't about what happens to you; it's about how you respond to what happens to you. The Internet, automation and robotics will disrupt the economy as we know it. The volume or veracity of your data will make it valuable. Also, if you don't know where you want to be in five years, how do you expect to get there?