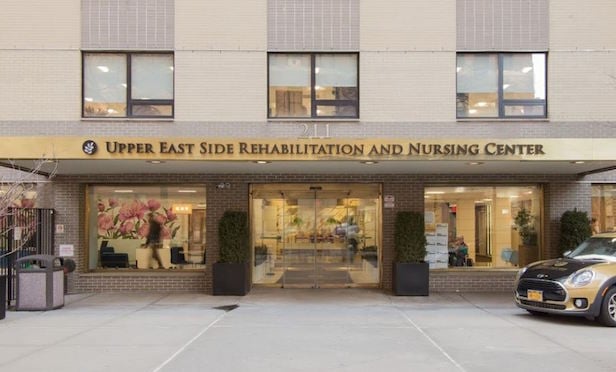 NEW YORK CITY—The Upper East Side Rehabilitation and Nursing Center received $127 million in financing from KeyBank Real Estate Capital. The transaction is the largest single-asset financing ever insured by the US Department of Housing and Urban Development as part of the Federal Housing Administration 232 program.
The loan program helps to finance nursing homes, assisted living facilities, and board and care facilities. The FHA mortgage insurance provides the lender with protection against losses in the event of borrowers defaulting on their mortgage loans.
The Upper East Side Rehabilitation and Nursing Center is a 499-bed skilled nursing facility, located at 211 E. 79th St.
The Center is using the loan proceeds to pay off an interim acquisition bridge loan provided by KeyBank and a syndicate of lenders, and to fund over $7 million in capital improvements made to the property.
The financing team consisted of John Randolph from KeyCorp's FHA commercial mortgage group and Henry Alonso and Brandon Taseff from its healthcare group.