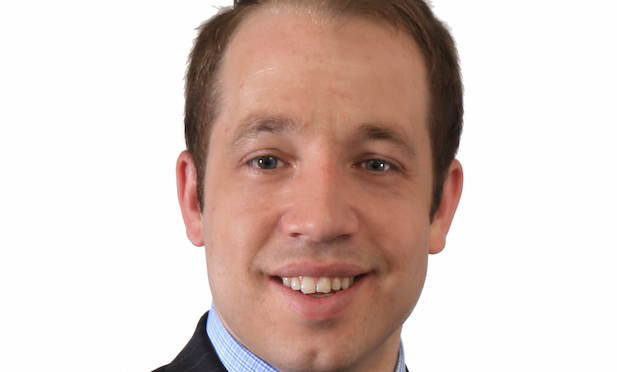 NEW YORK CITY—As the president of Greystone Bassuk, a joint venture that provides real estate investment services to owners and developers and manages more than $15 billion, Drew Fletcher knows New York CRE. He'll tap into his experiences in moderating the GlobeSt.com RealShare New York conference panel on industry insiders' perspectives.
In one of his most challenging deals of last year, Fletcher arranged construction financing for a large, ground-up, mixed-income, multifamily project being developed by RXR Realty in Brooklyn. The borrower had purchased an existing leasehold from another developer who had entered into a 99-year ground lease with the landowner, 15 years prior to the transaction. The lease had only 12 years to run until the first fair market value reset.
From a financing perspective this created challenges in addressing the lender's concerns with what would happen at the time of the reset. Greystone Bassuk worked with the lender to structure a loan that also provided comfort from a credit perspective.
Capital markets at the time had tightened. The property was at the intersection of Fort Greene and Clinton Hills, in an emerging Brooklyn neighborhood. Crediting the quality of the real estate, the strength of RXR Realty as a developer, and negotiations, Fletcher and his team succeeded in completing the transaction.
CRE challenges provide professionals industry knowledge and often illuminate the direction of trends.
"An increased level of caution and more limited risk appetite on the part of banks" was one theme Fletcher says. From a market perspective, he observed "people flocking towards neighborhoods that have a little bit more of a value proposition from a rent perspective but nonetheless are very conveniently located close to mass transit."
Seth Pinksy, EVP fund manager, metro emerging markets and public affairs director at RXR is one of the panelists. He is building out the multifamily development platform for RXR, which is traditionally known as one of the largest commercial landlords.
What are the new neighborhoods that are going to develop and emerge and come to the forefront as being attractive for housing? What is he looking for when he thinks of emerging neighborhoods? Fletcher says based on conversations with Pinksy, it will not be Manhattan and the prime neighborhoods in Brooklyn. Pinsky is looking to Yonkers, New Rochelle, Long Island and the more outlying Brooklyn neighborhoods that have not yet experienced a full renaissance. At the conference, Pinsky will further discuss the new real estate frontier.
Fletcher refers to panelist Faith Hope Consolo, Douglas Elliman real estate's chair, retail leasing, as the "go-to advisor on retail," He says Console is known for being at the leading edge of her sector.
With talk of increased vacancies, with tenants leaving many of the more traditional retail districts, Fletcher notes Consolo will discuss the myth of the death of retail. Fletcher says Consolo will address how whole new neighborhoods are being created, which have shifted the center of gravity in terms of where retailers want to be.
Retail development at Hudson Yards, the World Trade Center, and Essex Crossings and other large scale retail will transform neighborhoods. "These mega developments are creating whole new mixed-used districts that will become the new neighborhood and that's where people are flocking towards," says Fletcher. The panel will address how such retail projects are driving much of the projected increase in employment that helps support the demand for new offices and housing which are being built. Fletcher notes the different CRE sectors are related to one another, and all the panelists have been involved deals indicating where New York real estate is headed.
Panelists Mark Spector, senior vice president, asset management, New York City Economic Development Council, and David Ehrenburg, president and CEO, Brooklyn Navy Yard Development Corporation will also address how CRE and retail developments affect the local economy.
Fletcher sums ups what distinguishes New York CRE in one word—scale. It is the scale, size and complexity of the transactions. He says the flow of money generally results in much larger, more highly structured and complicated transactions. "The access to both foreign and domestic sources of capital allows developers to do things on a scale here in New York that really couldn't be accomplished in just about any other market," says Fletcher.