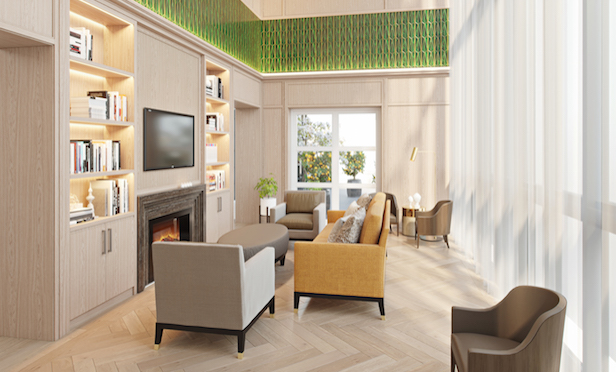 NEW YORK CITY—Welltower, a REIT focused on seniors housing and medical office buildings, and real estate investment firm Hines have closed on a limited partnership interest with a confidential institutional investment for the construction of Sunrise at East 56th Street, an assisted living and memory care facility in Midtown East.
Construction has begun on the 16-story, 130,000 square-foot facility, with completion scheduled for the first quarter of 2020. The scale of the project has slightly increased from when the developers first released the architectural renderings of the building at 139 E. 56th St. in June 2016, as reported in GlobeSt.com. Although development costs were not released for the project, Bloomberg News had reported that Welltower and Hines paid $115 million for the development site.
The building is located at 139 East 56th St., on the northwest corner of Lexington Avenue and 56th Street.
"When Sunrise at East 56th Street, or 'The Welltower' as the building is also known, opens in two years, it will be the most modern and technologically advanced residential senior care building in the world," says Tom DeRosa, the CEO of Welltower, which is based in Toledo, OH. "This important real estate project has attracted the attention of a broad array of health care providers and technology companies and will now have a major institutional investor as its partner. This underscores the fact that healthcare real estate is the next major institutional asset class."
In a two-part interview with GlobeSt.com, DeRosa had explained why the real estate landscape need to be reevaluated to cover healthcare needs of an aging population, and why urban locations represent the future of healthcare real estate.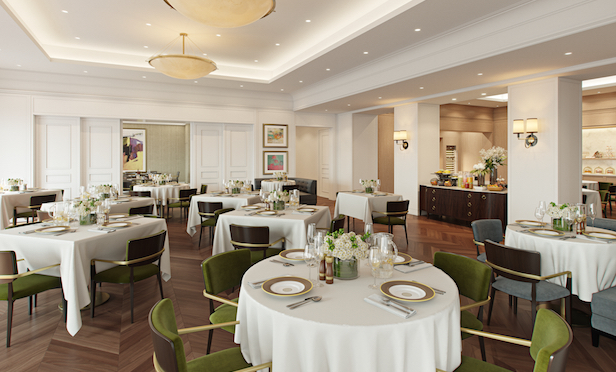 "This partnership marks another important milestone as we move closer to our goal of addressing the vastly underserved senior population in need of assisted living and memory care services in Manhattan," says Tommy Craig, the senior managing director of Hines, which is headquartered in New York.
Contextualized with the surrounding Park Avenue apartments, the building as designed by SLCE Architects will provide community spaces including oversized floor-to-ceiling windows intended to maintain a close physical connection between the residents and the neighborhood. The development will also offer 7,000 square feet of ground level retail space.