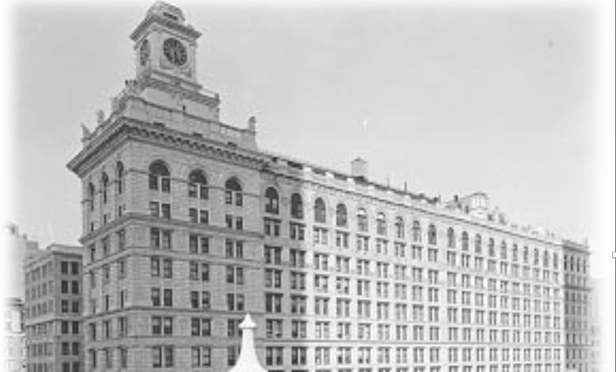 NEW YORK CITY—In New York, neighborhoods are constantly reinvented, but classic architectural landmarks continue to dot the skyline—often due to city and dogged preservation groups' efforts. But this also requires the nuts and bolts design, construction and funding from the CRE world.
"The unique thing is every type of building has been reclaimed or recycled or reused," said Howard Zimmerman, principal of Howard L. Zimmerman Architects, a panelist in an adaptive reuse session on Jan. 27. It was part of the City of Tomorrow: Real Estate, Architecture & Design Summit, produced by the 92nd Street Y and Hundred Stories. "I have looked at every neighborhood with developer clients, scratching my head when we went to look at a building, thinking why are we here? And who would ever think of moving here?" asked Zimmerman.
But he has a list of garages, office buildings, manufacturing spaces, hospitals and even meat lockers, which have all been converted to residential uses, in thriving, new neighborhoods.
Every building type has its story, said Zimmerman.
At 108 Leonard St., the building designed by McKim, Mead & White was constructed in 1894, originally for the New York Life Insurance Company. It became the Clock Tower Building, and the City of New York later used it as a courthouse and for galleries. After the building lay vacant for several years, the Elad Group and Peebles Corporation purchased it for approximately $153.4 million to convert to condominiums. When acquired in Dec. 2013, it was the largest New York City landmark building ever sold, according to Architectural Digest.
The 419,000 square-foot, 13-story building with an alternate address of 346 Broadway, is being converted to 151 luxury condominium apartments. Real Capital Analytics reports the estimated redevelopment cost is $400 million.
"There's a three-story clock tower on top of the building with the last of the manually operated clocks in North America," said Zimmerman. A clock master, and later his assistant, came once a week to wind it manually—even when the building was vacant for 15 years. However, the owners planned to sell a $40 million penthouse with a four-side clock face, 10 feet in diameter on each side.
New York City's Landmarks Preservation Commission approved electronically automating the clock. However, non-profit preservation groups filed a lawsuit claiming it should be preserved as one of the few remaining mechanical public clocks and the clock tower should remain open to the public. An appellate court affirmed a lower court's ruling against the developer, who has filed another appeal.
"We're not sure what's going to be done with the clock tower but the building is being restored beautifully in anticipation of becoming condominiums," said Zimmerman.
Alchemy Properties, for $68 million acquired the tower portion of the Woolworth Building. Ken Horn, the real estate development firm's founder and president, referred to the structure as the "grande dame" of landmark buildings.
Alchemy is refashioning the structure into luxury condominiums. Originally designed by Cass Gilbert, the historic neo-Gothic building. located at 233 Broadway, was constructed in 1912 as the F.W. Woolworth Company headquarters. The tower portion has the address of 2 Park Place.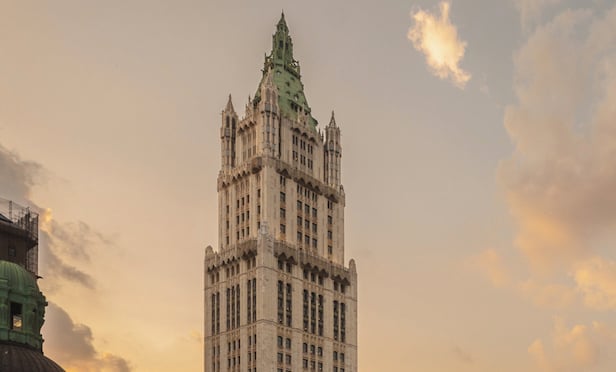 The Landmarks Preservation Commission authorized the developer to make changes, including increasing window size, expanding floor area, adding a pavilion, and topping the building with a pinnacle. To preserve signature aspects of the Woolworth Building, the developer paid attention to specific design details.
A craftsman from Canada removed the porcelain and plaster tiles from Frank Woolworth's 40th floor office. He bathed them in sea kelp and baby shampoo, and "treated them like they were his children," said Horn. He restored 60 tiles, which will be placed in the residential lobby. Designers also duplicated the WW logo from the elevators, placing them in the kitchens.
Alchemy spent $22 million restoring the terra cotta exterior of the building, replacing 3,500 pieces. "No matter what we do going forward, this will probably be the most complex historic landmark that we've ever done," said Horn.